Labour takes control of Worcester City Council in Green deal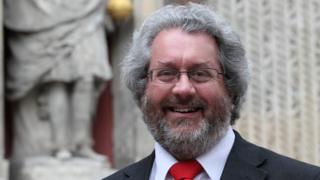 The Labour and Green parties have joined forces with a "heavy heart" to take control of Worcester City Council.
A coalition was formed following two weeks of intense negotiations - after an earlier deal between the groups fell through.
The Conservatives lost their majority in the local elections on 5 May, leaving no party in overall control.
Tories have branded the coalition a "grubby little deal".
More on this and other Worcester stories
On Tuesday, Labour's Joy Squires proposed a motion to oust the former Conservative leader of the council, claiming "people clearly voted for change" at the recent election and they "look to Labour and the Green Party to bring about that change".
Conservative leader Marc Bayliss urged the Green to "remain true to their word" and "not back a Labour minority".
However, the Greens eventually backed Labour, with the party's Louis Stephen saying the group "tried our hardest to get an all-party agreement".
"It is with a heavy heart that we did what we did," he said.
Councillor Adrian Gregson was voted in as Labour leader.
Mr Bayliss accused both parties of working together in the local election on a "rather grubby little deal" that "had come to fruition".
Conservatives hold 17 seats at the council, with Labour at 16. The Greens' two seats swayed the deciding vote.