Chair of failing Worcestershire NHS trust steps down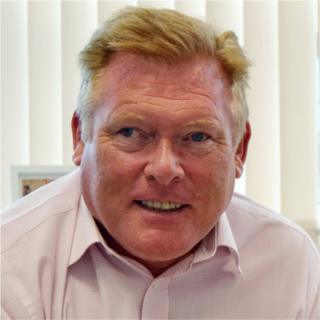 The chairman of a failing NHS trust has announced he is stepping down.
Harry Turner's decision to leave Worcestershire Acute Hospitals NHS Trust comes a few weeks after it was rated "inadequate" by inspectors.
"I feel it is the right time for new, long-term board leadership," said Mr Turner, who intends to leave in March after seven years service.
The Care Quality Commission (CQC) said the trust should be placed into special measures.
'Stability needed'
Chief executive Chris Tidman, who has been in position since the previous chief exuctive left in July, said he would continue in his post to ensure the trust's performance and finances improved.
Mr Turner said: "I am confident that the work already under way will ensure that we continue to improve service delivery and patient experience month on month.
"Critical to my decision was the staff and our patients and how the organisation needs stability over the longer term."
Jeffrey Worrall, portfolio director at the NHS trust development authority, said: "Harry should be commended for his dedication and strong leadership of the trust during very challenging times and under great personal pressure."
Staffing concerns
CQC inspections in July raised concerns about staffing in several areas and an "over-reliance" on temporary staff, it said.
The trust said the rating was "due largely" to concerns over maternity and paediatrics services it had recognised.
Last month, the trust transferred all births from Alexandra Hospital in Redditch to Worcestershire Royal Hospital until at least February because of staff shortages.