Fake oil syndicate fraudster Peter Newsham jailed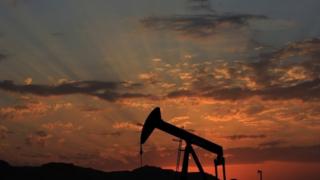 A man who ran a fake oil investment syndicate has been jailed for four years for conning people out of almost £130,000.
Peter Newsham, 69, from Malvern, used the money to pay off credit card debts, buy a car and on every-day living expenses, West Mercia Police said.
Four people invested in the bogus syndicate, called 7C, and received emails from fictitious people who Newsham pretended were involved.
Newsham had admitted fraud charges.
He was sentenced at Worcester Crown Court on Tuesday.
'Callous exploitation'
Police said between May 2008 and June 2013, one man invested £70,000 and two others £19,500 and a further £25,000 through the first victim, whom they knew.
The first victim never received the financial return promised, but did get some re-payments, totalling £38,000, a proportion of which was passed onto the other two victims.
The fourth victim, who invested £15,000, was repaid £4,244 in so-called dividends.
Newsham, whose has since moved to Moorgate Road, Rotherham in South Yorkshire, had previously pleaded guilty to two counts of fraud in November.
Det Con Dave Foley, from Warwickshire Police and West Mercia Police Fraud Squad, said the syndicate was a "complete web of lies" spun by Newsham.
"He callously exploited the trust that the victims had placed in him; even sending emails from fictitious people who he pretended were involved in the administration of funds for the bogus syndicate."
Newsham's assets will be investigated to establish if any compensation can be given to victims, the force said.