Worcestershire man jailed for historical rape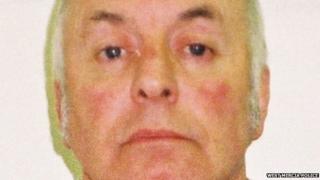 A man has been jailed for the "degrading" rape of a woman in her home more than 23 years ago.
David John Woodings raped the woman at her home in Bromsgrove, Worcestershire, and stole her chequebook in July 1991.
Police reopened the case and arrested Woodings in November after DNA samples were re-examined using new technology.
Woodings, 59, of Summerfield Gardens in Evesham, was sentenced to 15 years for rape and robbery at Worcester Crown Court.
The victim said: "I was subject to the most degrading crime 23 years ago.
"I had given up hope of this man ever being found, so it was a shock when the police knocked on my door last October with the news of the DNA profile," she said.
West Mercia Police said it was a "deeply frightening and traumatic attack".
"We were able to re-examine DNA samples and identify Wooding's profile 23 years after the incident happened," the force said.
Woodings has been placed on the sex offenders register for life.