Evesham United vandals leave beer taps running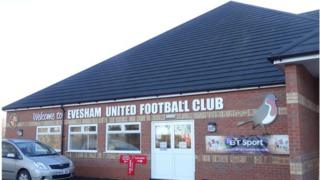 Vandals have cost a football club more than £6,000 by leaving the beer and cider taps running.
The clubroom at Evesham United, which was broken into at some point over the past three days, also had mustard smeared over the walls.
Club chairman Jim Cockerton called the actions "malicious, spiteful and wanton vandalism".
He said despite the loss the club would restock and go ahead with a planned New Year's Eve party.
The sale value of the lost drink was about £500, Mr Cockerton said, but the damage caused by the overflow would take the repair bill into the thousands.
Police have said they are investigating the break-in.