Kidnapped man's Bewdley father-in-law jailed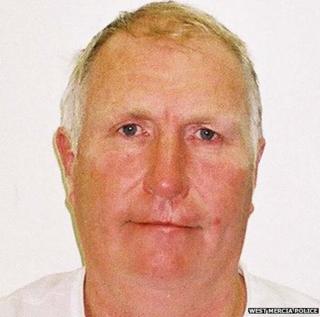 The father-in-law of a man who was kidnapped and beaten with hammers has been jailed for two-and-a-half years.
The victim, who was kidnapped in Kidderminster, Worcestershire, in August 2013, was targeted due to a debt of about £40,000 he owed, police said.
Robert Collins, 59, of Eastham Court, Bewdley, was sentenced at Worcester Crown Court after pleading guilty to conspiracy to kidnap.
Earlier this month, six other men were jailed in connection with the kidnap.
The victim, who has not been named, was stripped naked and beaten with hammers and suffered extensive bruising, two broken ankles, a broken arm and a broken cheekbone, the West Mercia force said.
He was also repeatedly stabbed before being released on 5 August, two days after being kidnapped. He was found naked in a street in Birmingham by members of the public.
Det Supt Paul Williamson said: "Robert Collins undoubtedly abused his family relationship in order to provide the necessary information and local knowledge to guide the kidnappers to their victim that night."