Worcester Farrier Street walk-in centre to close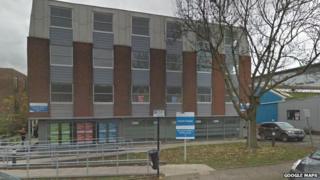 A walk-in centre in Worcester will be closed as part of plans to reorganise local NHS services, health managers have said.
The Farrier Street clinic, which deals with about 15,000 patients a year, will be replaced by an urgent care centre at the Worcestershire Royal Hospital.
It will continue to run as a doctor's surgery with 4,000 registered patients.
The Shadow Health Secretary Andy Burnham wrote to NHS England last month to try and get the centre saved.
The Urgent Care Strategy Board said 367 people had responded to its nine week consultation on the plans.
It said 82% of people had agreed with its proposals.
The board includes representatives from Worcestershire Acute Hospitals NHS Trust, local clinical commissioning groups (CCGs) and West Midlands Ambulance Service.
Chair of the South Worcestershire CCG Anthony Kelly said: "The new urgent care centre will work side-by-side with A&E at the hospital.
"Nurses and GPs will be managing this and it's expected 20 to 30% of patients that, at present, attend A&E, can be sent to the new centre instead."