Worcester walk-in centre: Andy Burnham writes to NHS to stop closure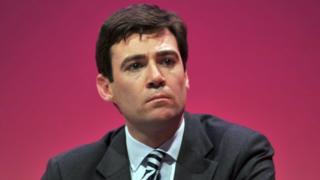 The Shadow Health Secretary Andy Burnham has written to NHS England to try and save a walk-in centre in Worcester from being shut down.
The Farrier Street clinic has been earmarked for closure as part of plans to reorganise local health services.
The clinic, which deals with 15,000 patients a year, could be replaced by an urgent care centre at the Worcestershire Royal Hospital.
Mr Burnham said it was "a valued and important local service".
He said he had written the letter to NHS England chief executive Simon Stevens after visiting Worcester in April, where he spoke to people who had used the centre.
"Walk-in centres provide a really important alternative to A&E and they are particularly helpful for people who work and find it hard to get a local GP appointment," he said.
As part of the plans the centre, which also has more than 4,000 registered patients, would continue to run as a doctor's surgery.
The proposals put forward by Urgent Care Strategy Board were subject to a nine week consultation which ended in April.
It said 367 people had responded and it was reviewing those responses before making a final decision.
The board includes representatives from Worcestershire Acute Hospitals NHS Trust, local clinical commissioning groups (CCGs) and West Midlands Ambulance Service.