Evacuated Worcester residents back home after gas blaze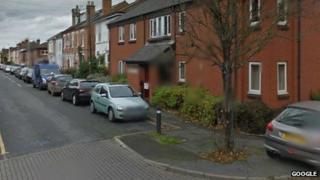 Thirty people were evacuated from their homes when a fire broke out at some roadworks.
Fire crews said they were called to the junction of Southfield Street and East Street, in Worcester, at around 23:25 BST on Friday.
They said the fire had spread to a nearby gas main and three crews worked to control the blaze.
West Mercia Police said the fire was controlled at 07:30 and no-one was hurt. The residents have returned home.
Police said the cause of the fire was "not suspicious".