Hereford County Hospital investigated over death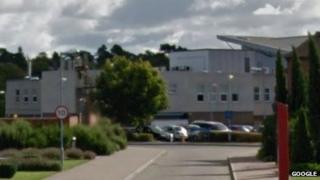 The NHS has launched an investigation into the death of a patient at Hereford County Hospital.
The Wye Valley Trust, which runs the hospital, published word of the review in its latest board papers.
The concerns relate to the medical and surgical management of the patient in the hospital's critical care unit before the patient's death.
The NHS Ombudsman, which is carrying out the investigation, said it was still "in its early stages".