Police hoping to recoup 'Pakistan palace' tax fraud money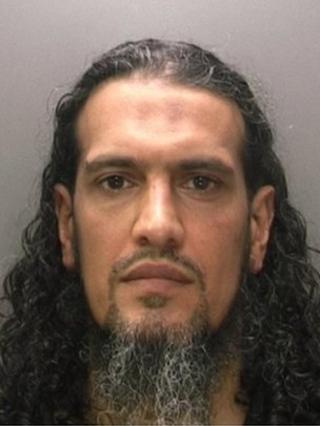 Police are aiming to recoup money from a tax fraudster who was building a £2.3m mansion in Pakistan which was as big as Buckingham Palace.
Police said Mohammed Suleman Khan lived a life of luxury in a £500,000 house in Moseley in Birmingham despite having no obvious income.
Detectives found he was handling huge amounts of undeclared money.
He was jailed for four years on 4 April at Liverpool Crown Court after pleading guilty to fraud and tax evasion.
West Midlands Police said Khan, 42, from Grove Avenue in Moseley, had told officers that he was a debt collector and businessman who had an annual income of £40,000 a year.
A joint investigation between the force and HM Revenue and Customs found in reality Khan was making at least £300,000 a year.
It discovered he had avoided paying more than £445,000 in tax and national insurance between 2002 and 2011.
During searches of his house, police found £120,000 in cash and plans for the mansion in Ghorghusti in the Attok region of Pakistan.
It said the building was the size of Buckingham Palace and had its own cinema, library, servant quarters and guard rooms.
West Midlands Police said because it could not find information about any business he controlled or owned it had to prosecute Khan on the evidence of his lifestyle and property he owned.
Det Insp Andy Bannister, from the force's CID, said: "Khan's bank accounts bore no resemblance to his day-to-day-living.
"He maintained he was a debt collector and businessman but failed to provide investigators or the court with any evidence to back this up.
"He had his day in court and was ultimately found to have cheated the public revenue by not paying tax or national insurance contributions."
West Midlands Police said it was now working to recoup money and any other assets through the Proceeds of Crime Act.