Michaelchurch Escley Primary avoids closure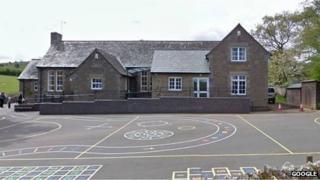 A school in Herefordshire that was facing the threat of closure is recruiting new staff.
In December, Herefordshire Council warned Michaelchurch Escley Primary could close as the resignation of two teachers left it with an insufficient number of staff.
Acting head teacher Ian Clelland said he had since been joined by supply staff, while a permanent teacher was due to start next term.
It is also advertising for a new head.
Last week, the school officially opted out of a federation with nearby Longtown Community Primary, which had been put forward by the council as an alternative for the 40 pupils, if Michaelchurch closed.