Worcester flood debris cleared from under bridge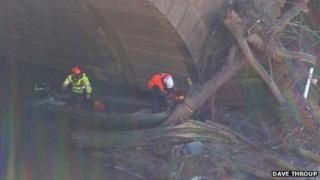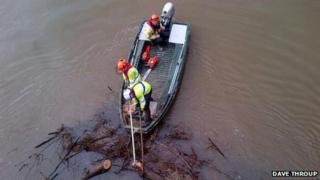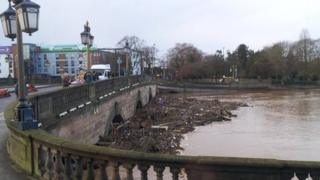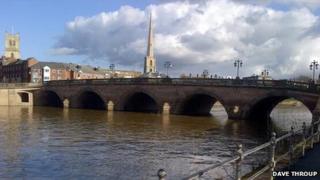 The remaining flood debris trapped under the main bridge in Worcester has been cleared.
Workers from the Environment Agency in boats dealt with trees and other pieces items that remained caught under the bridge's arches.
Hundreds of tonnes of debris had already been pulled from under the bridge using a crane.
The bridge was closed for a week in February with a shuttle bus ferrying people across.