Elderly wardens cuts threatened in Worcestershire sheltered housing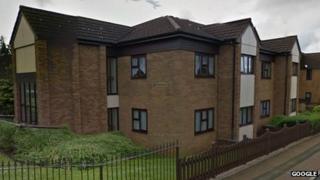 Elderly people living in sheltered housing in Worcestershire have been told they may have to pay for warden support or have it withdrawn.
If budget proposals by Worcestershire County Council are approved, funding for support workers and alarm systems will end in April.
The authority said it had to save £13m from its elderly care budget by 2017.
Residents said the warden support scheme helps people who are less mobile or cannot feed or dress themselves.
Wyre Forest Sheltered Housing has written to about 1,000 service users offering to keep the warden and alarm services going but only if residents can part-fund them.
The group said it was also looking at alternative way of funding, if council subsidies stop.
'Difficult decisions'
Pam Trim, a resident at Purcell House in Kidderminster, said: "I've recently had a cataract operation, the warden was there to make sure I was alright in the days after and she is vital.
"We realise the cuts have got to come from somewhere, it's just a matter of whether we can all afford the service or how much help we can actually ask for if we can't pay for the whole service."
The council's cabinet member for Health and Wellbeing, Marcus Hart, said the authority's eight-week consultation into the budget plans had received about 3,000 responses.
"Every service area is facing major budget cuts and we have to make some difficult decisions," he said.
"There's little doubt that the services care staff provide are vital for older people and we will listen to everybody's viewpoints," he said.
A final decision on the budget would be made in February, the council said.