New Year Honours: Domestic violence lecturer recognised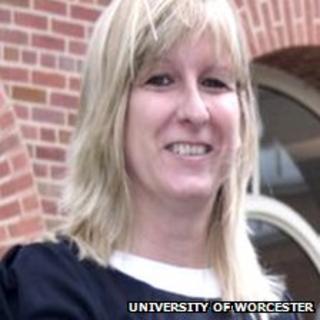 A Worcester University lecturer has been appointed OBE in the New Year Honours list.
Ruth Jones, who works in the university's health and society institute, specialises in teaching on domestic and sexual violence.
Mrs Jones established a 24-hour helpline for victims and trains volunteers at women's refuges.
She is one of 16 people from Herefordshire and Worcestershire to be named on the list.
Conservative MP for Mid Worcestershire Peter Luff has been knighted for political and public service.
The MP, who is standing down at the next election after 21 years in the job, said he was "very touched" and the award was the perfect end to his career.
Others appointed OBE are Margaret Du Feu from Leominster, for services to deaf people in Northern Ireland, Paul Cannon from Malvern, for services to engineering, and Christopher Dovey from Tenbury Wells, for voluntary service to naval personnel.
David Kemp, Christopher Whitmey, Christine Robertson and John Ryan have all been made MBEs for services to education, and Prudence Winton has become an MBE for voluntary political service.
Malcolm Russell, from the West Midlands Ambulance Service, has been appointed MBE for services to emergency medicine.
Anthony Marsh, the chief executive officer of West Midlands Ambulance Service Trust, has been awarded a Queen's Ambulance Service Medal.
John Gerrish has received a British Empire Medal (BEM) for services to the community in his hometown of Dilwyn, Herefordshire.
Heather Davies, from Kempsey in Worcestershire, and Judith Land, from Redditch, were also awarded the BEM for services to charitable fundraising and to music and the community respectively.