Redditch gets Monopoly board in anniversary celebration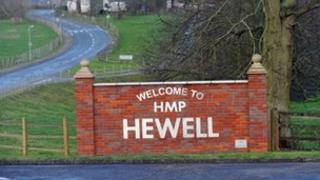 A Monopoly board has been produced to celebrate the 50th anniversary of Redditch becoming a new town.
The Redditch version of the game includes landmarks like the Kingfisher shopping centre and Unicorn Hill.
However, designers were not allowed to alter the four corners of the board - "Go to Jail", "Go", "Free Parking" and the jail itself.
They had wanted to introduce "Go to [local prison] HMP Hewell" and "Go to the Alexandra Hospital".
Ian Dipple, a director of the Town Centre Partnership, said: "We have all the traditional playing pieces, such as the hat and the boot, but we have a piece unique to Redditch, which is a [Redditch company's] Diamond bus, just like the real ones around town."