Musician Roy Harper in court on nine child sex charges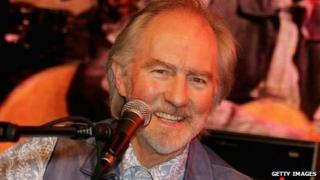 The veteran folk and rock performer Roy Harper has appeared in court charged with a series of child sex offences.
The singer-songwriter did not enter a plea during his four-minute appearance at Hereford Magistrates' Court.
Mr Harper, of Rossmore, near Clonakilty in the Republic of Ireland, is accused of two counts of sexually assaulting a girl under the age of 13 in the 1970s.
Mr Harper, 72, also faces three charges of indecent assault and four charges of gross indecency.
The charges relate to one victim.
The singer is due to appear before Worcester Crown Court on 2 December.
Mr Harper has produced more than 30 albums during his career and performed on a sold out tour, last month.
He sang lead vocals on Pink Floyd's Have a Cigar on their 1975 classic album Wish You Were Here and was awarded the Mojo Hero Award by the music magazine in 2005.