WWI battle remembered in Worcester's Gheluvelt Park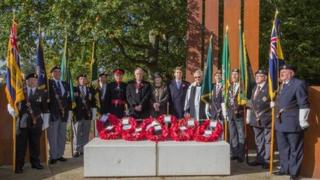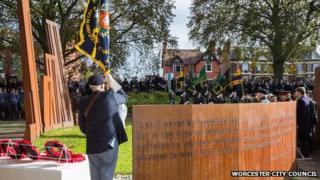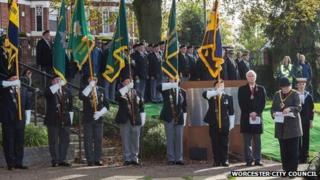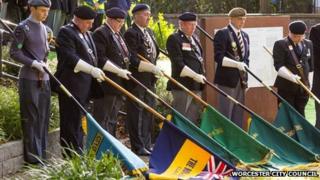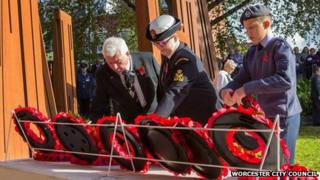 A remembrance service has been held to mark a World War One battle which 400 soldiers from the 2nd battalion Worcestershire Regiment fought and won.
A total of 187 men of all ranks died fighting in the Belgian town of in Gheluvelt in October 1914.
Wreaths were laid and a two minute silence held after the service at Gheluvelt Park in Worcester.
Former Lt Col John Lowells from Worcester said it was an important event for the city to remember.
"No doubt a lot of people will be thinking about the bravery of individual men and battalions during the war and this would be certainly one of the occasions that will be remembered in Worcester," he said.
"It they hadn't held the line and if the Germans had pressed on, there was nothing behind them to hold them from getting all the way to the Channel ports."
A metal memorial at the city centre park honours troops from the Worcestershire regiment who died in the Battle of Gheluvelt in Ypres, Belgium, in 1914.
Thirty-four men from Worcestershire were killed or wounded in the battle.