Defeated councillor John Thomas wins Stourport by-election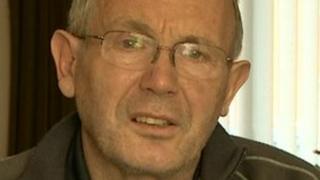 A by-election caused by the resignation of UKIP councillor who shared offensive material about Muslims on Facebook has been won by the man he defeated.
Eric Kitson resigned from Worcestershire County Council less than two weeks after May's election.
He said he had shared racist cartoons on the social-networking site only to show people how "disgusting" they were.
His Stourport-on-Severn seat has been won by Independent Community and Health Concern councillor John Thomas.
Mr Thomas received a total of 1,055 votes in Thursday's by-election while the UKIP candidate John Holden came second with 892 votes.
Following his resignation, Mr Kitson was questioned by police. A file was submitted to the Crown Prosecution Service (CPS) "for their consideration".
He apologised for sharing the cartoons and jokes, saying what he had done was "stupid".