Charlotte Underwood death: School defibrillators petition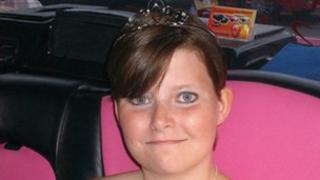 An 8,000 signature petition calling for defibrillators to be made compulsory in all schools in England has been handed in to Downing Street.
It was launched by Robert Underwood and Margaret Prentice from Worcestershire, whose daughter Charlotte, 16, died from Sudden Arrhythmic Death Syndrome.
Mr Underwood said he believed a defibrillator would have saved her.
The couple have been working with the charity SADS UK, which said 270 cardiac arrests occur in UK schools each year.
'Parliament has 16'
Mr Underwood, from Redditch, said: "There is currently no law for any school or any public place to have to have one installed, which is madness.
"We know it will cost a lot to put defibrillators in all schools but you can't put a price on a child's life. We lose up to 19 young adults every week to cardiac arrests.
"Parliament seem to think it's a good idea, because they've installed 16 themselves this year."
Charlotte Prentice-Underwood, died in December 2010, aged 16.
Her parents were first told she had swine flu but later discovered Charlotte had an undiagnosed heart condition.
Mr Underwood said he had helped raise funds to get defibrillators installed in schools in Worcestershire, Birmingham and Solihull in her memory.
The petition has been backed by the Conservative MP for Redditch, Karen Lumley and the West Midlands Ambulance Service.