Sealine boat builders: 234 made redundant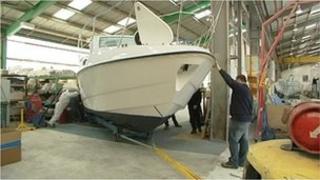 Administrators at a Worcestershire luxury boat company have issued redundancy notices to 234 staff.
Sealine in Kidderminster is one of Europe's biggest makers of boats.
Baker Tilly Restructuring and Recovery LLP said it was assisting staff "to make claims against the government redundancy fund".
Sealine has been trading since 1972. It was bought by the Brunswick Corporation in 2001 and was sold to another US firm, Oxford Investment Group, in 2011.
Administrator Graham Bushby said: "We will also be working to maximise recoveries for the company's creditors, which includes the sale of plant and recovery of monies owed to the business."