Alethea Taylor's husband found guilty of her murder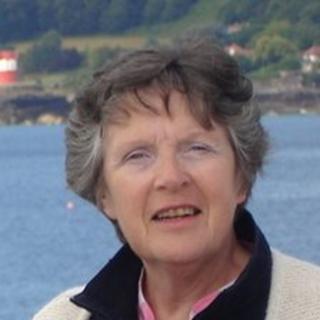 An undertaker has been found guilty of killing his wife at their bungalow and disposing of her body.
John Taylor, 61, was given a life sentence and told he must serve a minimum of 17 years.
He had denied murdering his wife Alethea, who was last seen in Orleton, Herefordshire, in January 2012. Her body has never been found.
The month-long trial at Worcester Crown Court heard Taylor had been having an affair.
Taylor, of Mortimer Close in Orleton, Herefordshire, previously said he believed his 63-year-old wife was still missing.
'Web of lies'
David Elliott, West Midlands Crown Prosecutor, described Taylor as a "deceitful man".
He said Taylor had "spun a web of lies" in order to avoid justice.
"The defendant reported his wife missing from their family home and he claimed to the police she was suffering from dementia and had a habit of wandering off in a confused state.
"This was a blatant lie designed to explain away her disappearance," he said.
He said Taylor was "unhappy in his marriage" and was having an affair.
"His wife found out and in a diary which was recovered from the house, Mrs Taylor highlighted her concerns at her husband's infidelity and the future of their marriage.
"He even claimed to have tried to contact his wife by telephone several times when she disappeared. Cell site analysis showed that he had called her only once, a call which lasted eight seconds," Mr Elliott said.
Det Insp Dave Williams said West Mercia Police's investigation had been "complex and challenging" and added it was "not over yet".
He said: "We will not rest until we find Alethea and I would urge Mr Taylor to do the right thing and tell us where she is so that those who loved her can have closure and peace of mind."
Mrs Taylor's niece, Lorraine McKillop, said her aunt was missed "by a lot of family and friends".
Ms McKillop said: "I find it very hard to understand why John would have done this. Why not just walk away, rather than the selfish act of leaving a lot of people wondering where she is?
"It's not a very happy end to her life, when she has given so much to others, with still much more to give.
"I hope some day that we can find her and put her to rest in the proper fashion that is so deserving of someone who helped and cared for others."
Nosebleed claims
During the trial the court head that Taylor had tried "to spread around" the idea his wife was "in some way, losing her mind".
But in written testimony Mrs Taylor's GP, Richard Dales, told the court she had no history of mental health problems.
The court heard she suffered only one episode related to mental health, when she complained of "work stress" as a primary school teacher in 2001.
Taylor had denied prosecution claims that he had changed his story over bloodstains found on their bed.
He told the court he accepted he told police that days before his wife went missing, he had found her sitting on her side of the bed, with a "horrendous" nosebleed.
Forensic officers did find Mrs Taylor's dried blood, but on her husband's side of the bed, the court heard.
Michael Burrows, prosecuting, asked Taylor how he could have a better recollection of the incident now than then.
Taylor said it was due to "the pressure at the time, being interviewed".