Horsemeat tests on Worcestershire school meals negative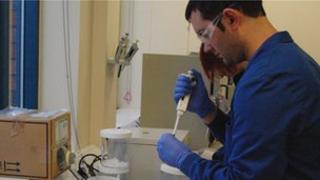 Tests on school meals in Worcestershire have confirmed they are horsemeat free, the county council said.
Meal samples taken from Worcestershire Royal Hospital have also proved negative for equine DNA, according to the council's Scientific Services team.
The department's Paul Hancock said: "I'm sure this will come as a great relief to parents of children attending our schools, as well as to the hospital's patients and their families."
The council revealed in February that initial tests on school meals had proved negative, but it now had the full results.
The food analysis laboratory in Warndon is one of 14 in the UK.
Several processed meat products were withdrawn from sale across the UK in January after horsemeat was detected.