Herefordshire archives centre 'not fit for purpose'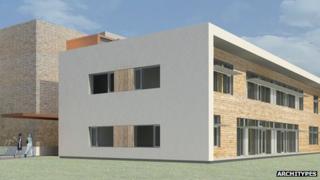 The building in which Herefordshire's county records are stored is not fit for purpose, it has been revealed.
The county council said the archive centre had inadequate environmental controls which could lead to some of the documents going mouldy.
A spokesperson added it was very expensive to run and maintain.
Planning permission has been granted to build a new £8m building to house the 17,500 boxes of records dating back to the 12th Century.
The new centre near Rotherwas will include an outreach programme and a dedicated educational room, the council said.
Work on it is scheduled to begin this summer and be finished in 2014.