Fraud 'devastates' Herefordshire Headway charity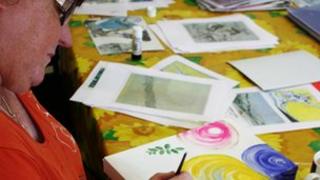 A Hereford charity has been "devastated" by a fraudster who stole more than £44,700.
David Field, of Glewstone in Ross-on-Wye, worked as the accounts controller at brain injury charity Herefordshire Headway from August 2010.
During six months he stole £34,796 through fraudulent debit card use.
In sentencing him, Judge Pearce-Higgins QC added £10,000 to Field's illegal gains to include wages earned under false pretences.
Helen Mapp, chief executive of Herefordshire Headway, said: "If the fraud hadn't been detected when it was, there would have been a severe risk to the long-term future of the charity and the work we do."
She spoke of Field's "brutal betrayal of trust", adding: "He just didn't think about how the human impact could be devastating, both for client health and staff morale."
The charity has been assisted by national Headway UK to ensure services in Hereford have not been affected by the loss of funds.
Spending revealed
On Monday, Field pleaded guilty to four charges of fraud at Hereford Crown Court and was sentenced to four years in jail and disqualified from being a company director for eight years.
It was revealed he used the charity's debit card to top up a personal credit card and to pay for impotency drugs, a subscription to a dating website, his council tax bill and a stay at a London hotel.
He also used the debit card to withdraw cash totalling £15,900.
Field admitted lying about qualifications and failing to declare previous criminal convictions.