South Worcestershire Development Plan for 23,000 new homes approved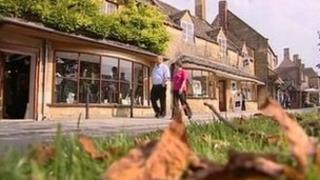 Plans to build 23,000 new homes in Worcestershire by 2030 have been given the go-ahead.
The South Worcestershire Development Plan is a joint proposal by Malvern Hills District Council, Worcester City Council and Wychavon District Council.
All three councils voted to approve the proposals after a meeting at Wychavon on Tuesday. About 3,500 people took part in a consultation.
Councillor Marc Bayliss described it as "a bumpy road getting to this stage".
Urban sprawl
Campaigners in Broadway against the plan started a petition in a bid to prevent 136 new homes being built there as part of the plan.
Gordon Franks, chairman of Save Broadway, said the plan was "enormously frustrating".
He said: "It's the sprawl we're worried about, we're moving towards a situation where we'll become very town-like and we're in an area of outstanding natural beauty.
"It's very target driven and this new plan is under enormous pressure to meet housing targets."
Malvern Hills District Council rejected the South Worcestershire Development Plan in November but councillors changed their decision at a public meeting last month.
Worcester City Council, which had voted unanimously to back the plan, said it would take legal action against the district council if it did not reverse its decision.
More than 10,000 new homes have already been built or been given planning permission, as part of the proposals.
Another public consultation to ensure it complies with legal requirements is to be held from 11 January to 22 February in 2013.