Jacqueline Harrison murder: William Cummins jailed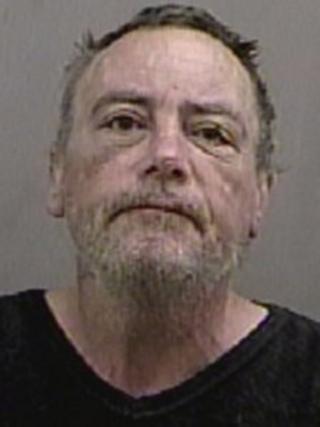 A homeless man has been jailed for life for the murder of a woman in her Worcester flat.
A judge at Worcester Crown Court said William Joseph Cummins, 52, should serve a minimum of 17 years. Cummins had pleaded not guilty.
Jacqueline Harrison's body was found by the police in her home on Gresham Road, in April.
In a statement her family said they were delighted with the verdict and that "justice has been done".
Cummins was Miss Harrison's boyfriend and was staying at her flat in the weeks before she was found dead, West Mercia Police said.
Det Insp Gerry Smith said Cummins had subjected her to a prolonged assault.
"Almost every one of her ribs was broken, she had suffered facial fractures and her body was covered with extensive bruising," he said.
Police said they believe Cummins was living in the flat for a number of days while Miss Harrison, 48, was either dead or fatally injured.
A nationwide search led to Cummins being found by officers living in a tent on a roadside in Dorchester, Dorset.
He was arrested and charged with murder on 19 April, police said.
Mr Smith said they have never been able to work out exactly what happened in the flat or exactly what date Ms Harrison died.
"William Cummins is the only person who could tell us what happened, but he has shown no effort to co-operate with the police investigation," he said.