River Severn flood warnings remain in place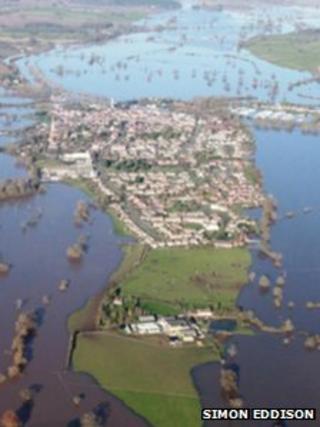 A number of flood warnings remain in place along the River Severn in Worcestershire.
The Environment Agency warnings for the flood-hit area of Upton-upon-Severn, Kempsey and Clifton were still in place at about 20:20 GMT.
The River Avon in the county dropped below flood alert level for the first time in 10 days, the agency said.
Organisers of Worcester's Christmas street market have said flooding is not affecting its 20th anniversary.
Those behind the Victorian Christmas Fayre, which started on Thursday and ends on Sunday, said all of the main access roads to the city centre are open.
About 120,000 people are expected to attend the event, which includes hundreds of stalls, over the four days.