Worcestershire trust charges man £2,000 for medical records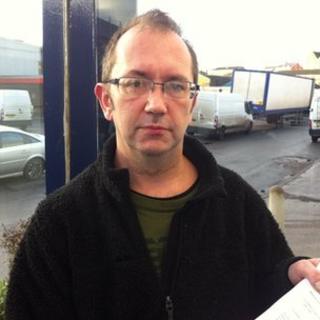 A man has been asked to pay £2,000 by a hospital trust to access his medical records from eight years ago.
Andrew Brown, 49, requested a copy of a cardiac ultrasound he had in 2004 at the Worcestershire Royal Hospital.
Worcestershire Acute Hospitals NHS Trust said Mr Brown already has a written copy of the echo cardiogram report and generating an image of the visual data would be too expensive.
Mr Brown, of Worcester, said the fee was "nothing short of extraordinary".
A letter from the trust to Mr Brown explained the data of echo cardiograms carried out between 2004 and 2008 were stored on a format that would require buying a different system to be read.
'Obsolete technology'
Mr Brown said he had previously requested copies of scans from the trust for £10 and objects to being asked to buy hardware in order to maintain access to clinical information.
He said: "I wanted a copy of this one for my own records and to compare it with one I had done in January last year, it's my right.
"My other concern is there could be hundreds if not thousands of records between 2004 and 2008 that patients can't access on these discs."
When asked whether he thought it was unreasonable to ask the trust to pay for his request, Mr Brown said the money was a "drop in the ocean".
He said: "You could always analyse various bits of expenditure and say 'why doesn't the chief executive take a pay cut of £10,000 to help pay for patient care?'"
A statement from the trust said: "The trust does have the visual data on file but the cost of generating an image from what is now obsolete technology is not a cost effective use of public money.
"We have made inquiries with other trusts in the country to see if they have the facility to download and transfer the data we hold on to a CD but to no avail."
Mr Brown said he would consider taking legal action if the matter could not be resolved.