Gambler Bebb-Jones's US wife murder trial delayed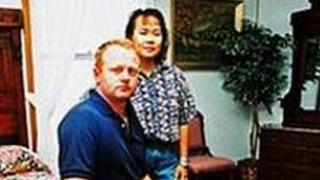 The trial of a professional poker player accused of murdering his American wife has been delayed for five months, US court officials have said.
Marcus Bebb-Jones, of Kidderminster, Worcestershire, denies killing Sabrina Bebb-Jones in 1997 and dumping her body in a Colorado national park.
The Colorado trial was set for Monday but has been moved to 1 April 2013 and is expected to last five weeks.
Last year Mr Bebb-Jones, 49, lost his appeal against extradition.
Mrs Bebb-Jones's skull was found in 2004 near Douglas Pass in north-west Colorado.
Her husband was arrested at his Worcestershire home in 2009.