Andrew Heath arson death: Four arrested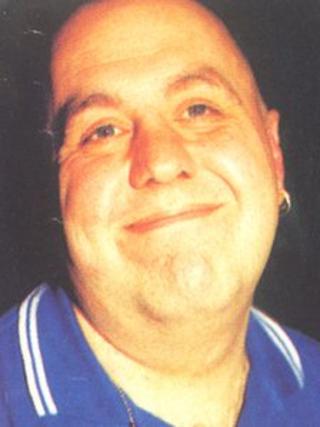 Four people have been arrested over the death of a 52-year-old man in a suspected arson attack in Worcester.
Andrew Heath was found dead after the fire at his flat in Chedworth Close, Warndon, early on 14 December, 2011.
A man in his 20s was re-arrested on suspicion of murder in Ronkswood. Three other people were arrested on suspicion of perverting the course of justice.
Police have said Mr Heath was a convicted paedophile, which is one line of inquiry into his death.
The man who was re-arrested was previously arrested in January and is being held in custody in Kidderminster, police said.
A woman in her 40s, a woman in her 20s and a man in his 20s were all arrested at addresses in Warndon on suspicion of perverting the course of justice and are in custody at Worcester Police Station.
In April, West Mercia Police confirmed Mr Heath had five convictions in the 1980s and 1990s, before moving to Worcester, for gross indecency and indecent assault against teenage boys.
The offences occurred in Leicester and Birmingham, a spokesman said.
Det Ch Insp Paul Williamson said at the time: "I have taken the decision to make public details of previous offences committed by Andrew Heath because it may have some bearing on our inquiries.
"Since his death a lot of rumours have been circulating around the local community in Warndon about Mr Heath, some of them quite fanciful, and we believe these may have hampered our investigation."
Police added they had no records of any offences or complaints against Mr Heath since he moved to Worcester and had "uncovered no animosity" towards him from the community.