Diabetic Redditch mother failed by staff, coroner says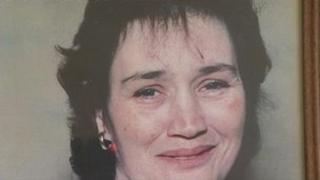 A nurse committed a gross failure in not taking a blood sugar reading for a diabetic Worcestershire mother who later died, a coroner has ruled.
Margaret Pitt, aged 55, died in November 2010 after being admitted to the Alexandra Hospital with high blood sugar levels.
The inquest heard there was no record of a reading being taken by Nurse Sister Jackie Charman.
Deputy Coroner Marguerite Elcock delivered a narrative verdict.
The five-day hearing at Stourport-on-Severn was told Mrs Pitt, from Redditch, died from brain damage and low blood sugar levels.
'Inconceivable' evidence
The court heard that a second nurse, Sarah Morgan who was described as a diabetes specialist, had misunderstood what to do when she found Mrs Pitt had low blood sugars and failed to give a proper handover.
Ms Elcock described these failings as "unacceptable".
Mrs Pitt's blood sugar levels should have been taken later that day by Ms Charman but there was no record on any machine that this had been done, the court heard.
Ms Charman claimed that a reading had been taken, evidence the deputy coroner described as "inconceivable".
A solicitor for the family said relatives were now considering contacting the Crown Prosecution Service over Ms Charman's evidence.
Mrs Pitt's daughter, Samantha, said she was "disgusted" at what had happened.
"I think for someone who is trained in diabetes, I find it disgusting they can't give basic medical care to a diabetic woman," she said.
"The words defy me."
A statement from Worcestershire Acute Hospitals NHS Trust said: "We accept the Deputy Coroner's conclusions and hope that the family of Mrs Pitt has found the detailed inquiry helpful.
"The appropriate internal investigations and actions have been taken according to trust policy.
"The trust has taken prompt action in relation to this event and continues to invest heavily in diabetes services both within the trust hospitals and across county-wide community services."