George Lord sex assault victim's support investigated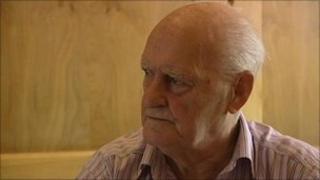 An inquiry will be held into how a county council supported the victim of sexual assault by its former leader.
George Lord, 79, from Bromsgrove, was convicted of sexually assaulting the 19-year-old woman in 2010.
The victim's father said Worcestershire County Council leaned towards "calling her ordeal untrue" and encouraged her not to proceed with the allegation.
The council has said it will hold an internal inquiry chaired by an independent official.
The council said the investigation would look at what support had been provided for the victim from the time of her complaint.
Trish Haines, chief executive of the council, said: "Whilst we are confident the situation was managed appropriately from the outset, we welcome the opportunity for third-party insight and would take any possible recommendations on board."
'Very traumatised'
The woman's father has said she only received support from her family and work colleagues.
He said the ordeal had left her "very traumatised", and he and his wife were very proud of the "bravery and courage" she had shown in bringing Lord to justice.
In a separate case, Lord pleaded guilty to indecently assaulting a teenager in the 1970s.
He has been remanded in custody at Birmingham Crown Court and is due to be sentenced next month.
The former council leader resigned in November 2010 after allegations were made about inappropriate behaviour towards staff.