Reward doubled over Andrew Heath's Worcester arson death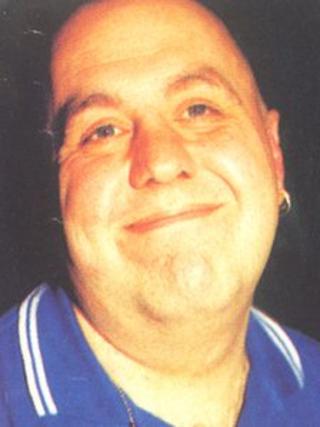 Police have doubled the reward for information leading to the killer of a man who died in a fire at his Worcester flat.
Andrew Heath, 52, was found dead at his home in Chedworth Close, Warndon, in a suspected arson attack at about 04:00 GMT on 14 December.
A £10,000 reward was originally offered but it has now been raised to £20,000.
Posters advertising the new reward will be put up in the city and sent to every home with the Worcester Standard.
"Despite our investigation entering its fourth month, it is as active as ever," said Insp Neil Austin, the deputy senior investigating officer from West Mercia Police.
"This is a complex case and we still have a team of more than 40 officers working on it.
'Parents in anguish'
"We continue to pursue numerous lines of inquiry but we are still looking for that nugget of information that will provide us with a breakthrough.
"We need the small number of people who really know what happened the night Andrew Heath died to come forward and speak to us.
"I hope this large reward will be the incentive that will make the difference.
"Increasing it to £20,000 reflects our determination to solve this crime, bring those responsible to justice and provide some kind of resolution for Andrew's family.
"They continue to grieve: elderly parents are in anguish because they do not know why their son died and I appeal to those who can answer their questions to contact us and tell us what they know.
"I think that the public still hold the key and somebody has that vital piece of information that can unlock this case and leads us to Andrew's killer."
A reconstruction of the suspected arson attack appeared on BBC One's Crimewatch in January. The appeal led to a number of arrests but all were later released on bail.