Four bailed over Andrew Heath's death in flat fire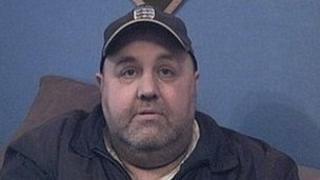 Four people arrested in connection with a fatal flat fire in Worcester have been released on bail, say police.
Andrew Heath was found dead at his flat in Chedworth Close, Warndon, after a suspected arson attack on 14 December.
Two men, aged 19 and 24, and 17-year-old girl were arrested in Warndon and a 16-year-old girl arrested in Malvern on Tuesday, police said.
Mr Heath, 52, became trapped in his flat after a fire was started in a wheelie bin pushed into the porch.