Betty Yates murder: Letters sent to police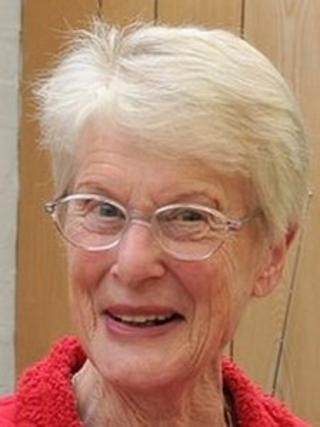 Two anonymous letters have been sent to police investigating the murder of a former teacher in Worcestershire.
Betty Yates, 77, was found stabbed in her cottage by the River Severn in Bewdley, Worcestershire.
West Mercia Police said the letters have given them two new lines of inquiry.
Police also want to speak to a man in his 20s seen walking near Mrs Yates' cottage on 2 January - the night police believe she was murdered.
Det Ch Insp Neil Jamieson said he does not believe the typewritten letters were sent by the same person.
He said: "The letters give different information - I do not believe they have been written by the same person and I appeal for both those persons to come forward."
He said one letter was delivered to a local police station through the mail, the other was sent to the major investigation unit.
Detectives are also trying to find a man who was spotted close to the scene on the night Mrs Yates was killed.
A driver reported seeing a man in his 20s wearing a thigh-length dark-coloured jacket walking alone at about 20:30 GMT on 2 January.
Mrs Yates' body was found at the foot of the stairs by a friend two days later.
She had been beaten with her walking stick and stabbed in the neck.
The stick and the knife used have since been recovered.
Det Ch Insp Jamieson said the house had been locked as the killer left.
He said: "At this stage there has been little sign of a break-in but we can't rule out that she may have disturbed someone."
Police said they have removed the cordon leading from the riverside cottage to Dowles Road after search teams finished combing 16 acres of surrounding fields and woodland.
Det Ch Insp Jamieson said the case was further complicated by the isolated location of the house - it is a mile from the nearest main road - and the delay in discovering the death.
Forensic work will continue in the cottage "for some time", police said.
Officers are still searching for Mrs Yates's keys, which were attached to a black, pencil case-sized purse.