Worcester's riverside regeneration gets £210,000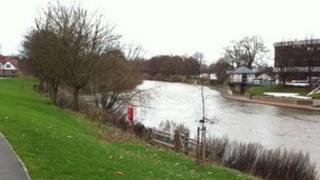 More than £200,000 is going to be spent revamping Worcester's riverside.
Worcester City Council has approved £210,000 to be spent on improving paths, surfacing and signage along the River Severn, north of Sabrina bridge.
Councillor Mark Bayliss said: "It means people can have better access and usage of our riverside walks so they can enjoy the beauty of the river."
He also said the council had recently spent £1m in the south area of the riverside.
Work on a new foot and cycle bridge across the river was completed and Watergate, linking Worcester Cathedral to the river, has also been restored.