Worcestershire hospital trust among high death rates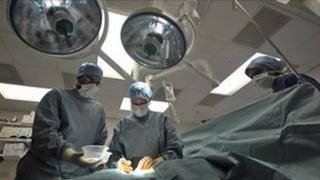 Worcestershire Acute Hospitals NHS Trust has been been named in a list of 19 trusts with high mortality rates.
The findings are in the hospital guide by the research company Dr Foster.
Its 2011 report said the trust had higher than expected mortality rates for deaths while in hospital care and for those following hospital treatment.
Dr Charles Ashton from the trust said: "We have decided from the 1 December that a senior clinician will review every death."
"[This will make] sure that the cause and risk factors are recorded correctly and that we identify any lessons that can be learned to improve care in the future," Dr Ashton said.
Dr Foster, which works closely with the Department of Health, said its findings needed to be investigated urgently.
The group's Hospital Guide has been produced yearly for the past decade.
In May a report by the Care Quality Commission (CQC) criticised the trust for the way it cared for elderly patients.
The CQC found patients at the Alexandra Hospital in Redditch had been left unable to get water and at risk of malnutrition.
Harry Turner, Worcestershire Acute Hospitals NHS Trust's chairman, said at the time they had "let down" patients.
The trust's Director of Nursing and Midwifery, Helen Blanchard, said it has already begun to put things right.
She said: "We thought let's go back and just re-energise everybody to really focus on how important it is to get this right."