Colwall's Malvern Water site sold to property developer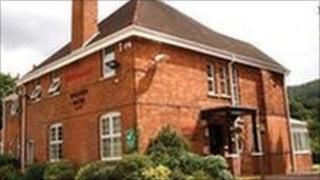 The former site of Malvern Water's bottling plant in Herefordshire has been sold to a property firm.
The Exeter-based company Eagle One has bought the site where 17 people worked until it closed last November.
Nick Cooper, from Eagle One, said it was considering the best use of the area for any development, which may include jobs being created.
A Coca-Cola spokesperson said the company had worked hard to market the site as a place for employment.
She said: "We listened to the local community's wishes at the time to see the site continue to employ people.
"We have exchanged contracts and expect the sale of the site to be completed shortly".
Coca-Cola also said there had only been one offer to buy the site.
Details of how much it has been sold for are unclear.
Colwall Parish Council has previously written to Prince Charles asking if his Duchy Originals company might be interested in taking over the factory.