Organ of Corti is part of Worcester Music Festival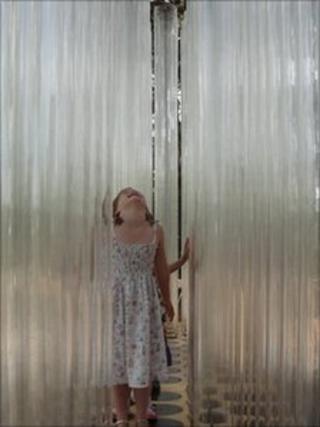 An instrument that makes music by recycling the sounds around it has been put on a river bank in Worcester.
The Organ of Corti will be on the river bank for three days as part of the Worcester Music Festival 2011.
It uses sonic crystals, an enlarged version of the tiny hairs in the human ear, to compose a unique piece of music at each site it is placed.
Worcester is the final destination of a tour for the organ that started outside St Paul's Cathedral in London.
It was originally designed to explore the relationship between sound and health as part of a project involving the charity Sustrans and the Wellcome Trust.
Katy Hallett, director of Sustrans' art programme, said: "We're most excited about having it along parts of the National Cycle Network where it can enhance people's experience of walking and cycling, and make their journeys even more memorable."
The organ has been placed alongside a foot and cycle route near the new Diglis Bridge, which was opened by Sustrans, Worcestershire County Council and Worcester City Council in July last year.