University of Worcester is praised by watchdog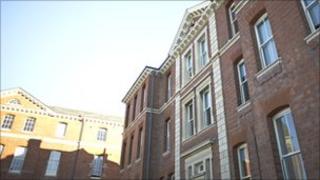 The University of Worcester has been praised in an independent audit report.
The university was reviewed by national independent watchdog the Quality Assurance Agency (QAA), following a visit by a team of auditors in March.
The audit team found "many examples of activities that contributed to the continuous and systematic improvement of the student experience".
The university was also singled out for praise for how it proactively supported disabled students.
The purpose of the audit was to look at the university's management of the academic standards of the awards that it delivers and of the quality of the learning opportunities available to students.
Prof David Green, university vice-chancellor and chief executive, said: "In recent years the University of Worcester has consolidated its excellent national reputation for academic quality on our biggest programmes, which educate future teachers, nurses and midwives.
"We are delighted to have received so many commendations across the whole range of the university's work.
"We are particularly delighted to have been commended again for the work we do to provide educational opportunity for disabled students."