Guillemots Twitter song in a day charity challenge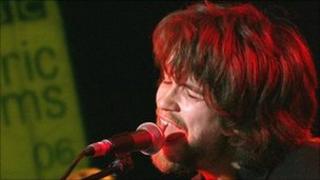 The frontman of a Worcestershire band is attempting to create a song in a day using Twitter.
Fyfe Dangerfield, from The Guillemots, will use suggestions for lyrics, sound samples and artwork tweeted to him.
The song will have the title "Super Injunction" and the plan is to write and record it by 1400 BST on Tuesday, 5 July.
The finished song will be sold as a download, with proceeds going to the War Child charity.
He hopes to create a world record for creating a song with the most contributors in the shortest amount of time.
Suggestions can be sent on Twitter using the hashtag #Qsong, and people will be credited (though not paid) if their ideas are used.