More Worcestershire children are in care 'after Baby P'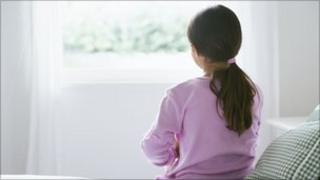 The number of children taken into care in Worcestershire has risen by almost 30% in the last three years.
According to Worcestershire County Council, the number of children looked after in 2007 was 462 and increased to 599 by the end of 2010.
Liz Eyre, from the council, said the figures reflect the work of social workers after the death of Baby P as well as other changes in the law.
These include changes involving homelessness and asylum seekers.
Ms Eyre, who is cabinet member for children and young people, said: "We have an increased number of appropriate referrals.
"There is a heightened awareness from the public and professionals."
She also said changes in the law have had an impact on the figures: "There have been two legal judgements, one around homelessness and we're also treating all unaccompanied asylum seekers as looked after.
"When you put these three things together, you're going to get much bigger numbers."
According to the Department of Education, around 60,000 children in England are in care at any one time.
Tom Gormley, chief executive of the Children's Family Trust, said social workers are being more cautious after high profile cases such as Baby P.
He said: "Social workers are taking decisions earlier now in terms of removing a child."
Peter Connelly, who became known as Baby P, died in August 2007 in Haringey, north London, after months of abuse and his mother, her boyfriend and a lodger were jailed in 2009 for causing or allowing his death.
Recession pressures
Mr Gormley said the statistics in Worcestershire reflect those across number the country: "This trend has been going on for some time and the rise has been particular over the past three years.
"There's been a big review of the systems in the way that children are protected - that in itself has led to possibly more children coming into care."
He also said the recession has put pressure on families and increased the risk of family breakdowns.
The increase in numbers across Worcestershire has prompted the council to ask politicians from all different parties to take a closer look at the process.
Labour councillor Joy Squires said: "Worcestershire tends to keep children in care for longer than other areas - things could be done to reunite children with their families much earlier."