Dilwyn Primary School to be run by volunteers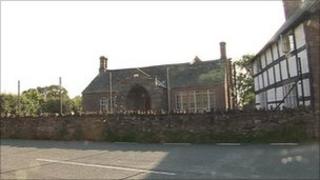 A school in Herefordshire that was due to close this summer may reopen with the help of volunteers.
Herefordshire County Council decided last year to close Dilwyn Primary School, which is near Leominster, due to falling pupil numbers.
But governors have applied to run it as a free school funded directly from central government.
The school currently has 30 pupils but it has been described as a key part of the village since it opened in 1845.
Free schools are schools which are set up by groups of parents, teachers, charities, trusts, religious or voluntary groups.
They are free from government control but are still subject to inspection by Ofsted.
John Spachman, chair of the board of governors, said if the school did not receive confirmation of its application in time for the next school year in September it would operate as an independent school for 12 months.
He said: "We have the application in for a free school opening in 2011 and it's not impossible we'll achieve that.
"We have very talented teachers who have put a very exciting curriculum together.
"Learning should be fun and we're going to create a school where children enjoy the process of learning."
Mr Spachman said he did not want to say how much money would be required to run the school but it would not be as high as people might think.
Madeleine Spinks has two pre-school age daughters she would like to send to the school.
She said: "The school is such a key part of the village.
"I was angry when I heard it was going to close.
"All of the parents are very determined and they've all offered to help."
She said offers from people in the village included qualified teachers offering to work for free and residents being prepared to mow the grass and do administration at the school.