Wychwood Festival selects acts for BBC Introducing stage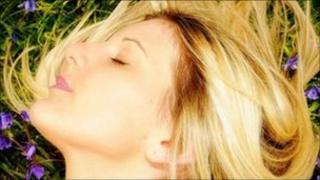 Four unsigned acts from Herefordshire and Worcestershire will be playing at the Wychwood Festival this weekend.
The four acts are Carly, a singer/songwriter from Worcester, Disco Caviar from Hereford, Pandas and People from Redditch, and Tallulah Fix from Malvern.
They will perform on Saturday, 4 June and Sunday, 5 June on the BBC Introducing stage.
People will be able to listen live from the festival by following the links.
These are live streamings and may contain strong language.
FRIDAY'S LINE-UP & LIVE STREAM
SATURDAY'S LINE-UP & LIVE STREAM
SUNDAY'S LINE-UP & LIVE STREAM
The festival is at Cheltenham Racecourse from Friday, 3 to Saturday, 5 June.