Worcester to host Olympic flame in 2012 torch relay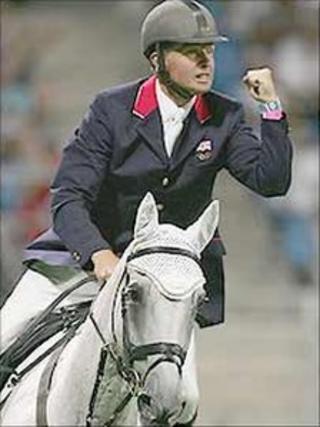 Worcester has been chosen to host the Olympic torch on 24 May next year as it journeys across the UK in the run-up to the 2012 London Games.
The Olympic flame will arrive in the UK on 18 May, 2012, and the 70-day relay will start from Land's End in Cornwall.
Nominations have opened for community volunteers to carry the torch.
It will spend one night in Worcester and an evening of cultural events are being planned to celebrate its arrival in the city.
The Conservative-controlled city council said: "The torch will remain in the city overnight, while Worcester celebrates with an impressive community event which will showcase local talent, culture and heritage."
'Excitement builds'
Sebastian Coe, chairman of the London 2012 Organising Committee of the Olympic and Paralympic Games, added: "We are thrilled that Worcester City Council has agreed to host the Olympic flame on its journey right across the UK.
"The Olympic flame will shine a light right across Worcester, celebrating the culture and heritage of the area and showcasing the very best the city has to offer.
"We have no doubt that the welcome Worcester City Council will provide will demonstrate how the spirit of the Olympic Games is reaching out across the UK and excitement builds as the start of the 2012 Games draws closer."
Leader of Worcester City Council Simon Geraghty said: "It will undoubtedly help to boost the local visitor economy and I'm sure it will be something the whole city will get behind."
Georgia Smith, head of Visit Worcester, said: "I am really excited about Worcester being part of this once-in-a-lifetime event and the opportunities for tourism."
The county has produced Olympic eventing gold medallist Leslie Law, who won an individual gold in a three-day event in 2004, and track cyclist Ernest Payne, who won gold in London in 1908.
Other places in the West Midlands region that will host the torch for overnight stops are Birmingham, Coventry and Stoke-on-Trent.