Cinema screen back in Ross-on-Wye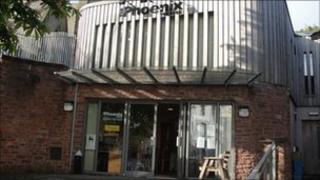 Films will be shown on a cinema screen in Ross-on-Wye for the first time since 1982.
A digital projection system has been installed in the Phoenix Theatre in the town to allow films to be shown there.
John Edwards, one of the volunteer committee for the project, said the money came from the town plan development fund.
"We had about £25,000 set aside for various developments, and the cinema came into that category," he said.
The committee hopes to show a film whenever the venue is not being used for live entertainment.
Simon Cropper, another committee member, said the success of the cinema would depend on how broad its appeal is.
He said: "I think the secret in a venue like this, particularly in a small town, is to try to appeal to as many people as possible.
"So we're going to have a mix of films, we're going to have big films and small films, old and new."
A film festival is being planned for July, and local people are being encouraged to nominate which films they would like to be shown.