Marr's Bar fund-raising gigs for anti-malaria project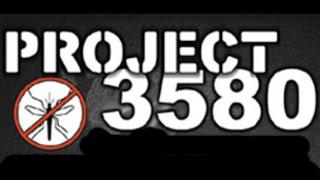 Two fund-raising gigs are raising money to help cut the number of deaths from malaria in Africa.
Matt Bird teaches at a school with links to Sierra Leone, and was inspired to organise the gigs after hearing how many people die each year from the disease.
He hopes to raise £15,000 to pay for treatment and anti-malaria nets.
The gigs are at the Marr's Bar in Worcester on Sunday, 10 April and Sunday, 17 April.
The appeal has been named Project 3580, as this is the number of people who died from malaria in a single year in one township in Sierra Leone.
Matt drums with three local bands, The Oohz, The Harpers and The Arquettes - 20 local bands have agreed to play at the two fund-raisers.
He is also hoping to get sponsorship from local firms.