Morgan Threewheeler car to be relaunched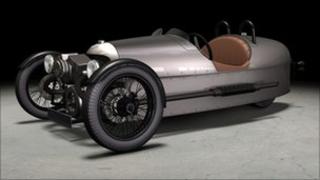 The Morgan Motor Company is to begin construction of a new version of its famous three-wheeled sports car.
The Worcestershire-based firm built 30,000 Threewheelers from 1909 to 1953, winning the French Grand Prix in 1913.
The new version, which will have a Harley Davidson engine and Mazda gearbox, is to be launched at the Geneva motor show in March.
Although production is yet to start, some 300 orders have been received, the firm said.