Work underway on final Droitwich canals link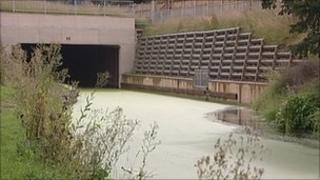 Work is getting underway on the final section of a project to restore two Worcestershire canals.
The work, along the River Salwarpe in Droitwich, will result in the connection of the town's Barge Canal and Junction Canal.
The river bed will be deepened to create a navigable stretch of water.
It is hoped the canals, which will help form a 21-mile route around Worcestershire, can be fully opened next year.
A towpath will also be installed along the river.
British Waterways has said low rainfall over the past six months has resulted in the river being too low for boats to use.
Boats will only be able to use the stretch once water levels rise.
Once the final connection between the Barge and Junction canals is made, water will transfer from the Worcester and Birmingham Canal and navigation will be unrestricted.